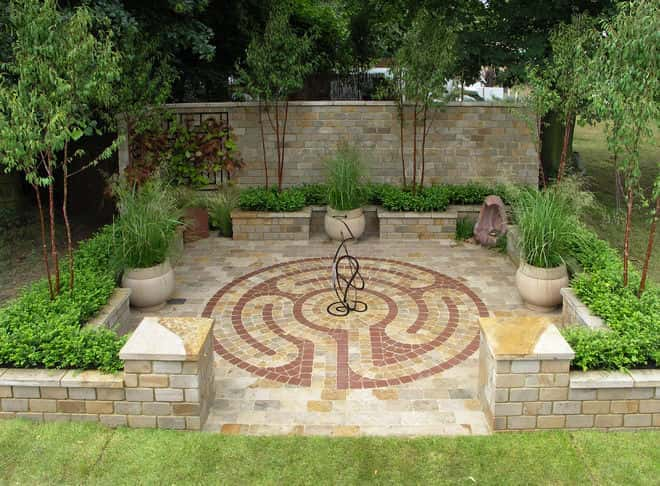 The Silver Medal winning courtyard style garden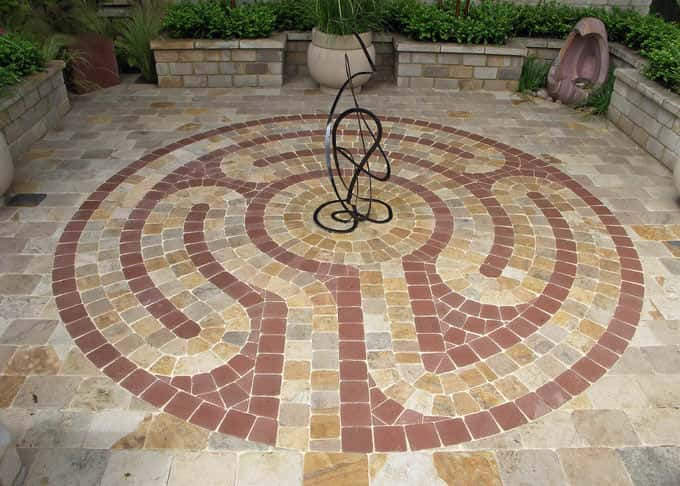 The central design is formed by bespoke sandstone paviors in contrasting colours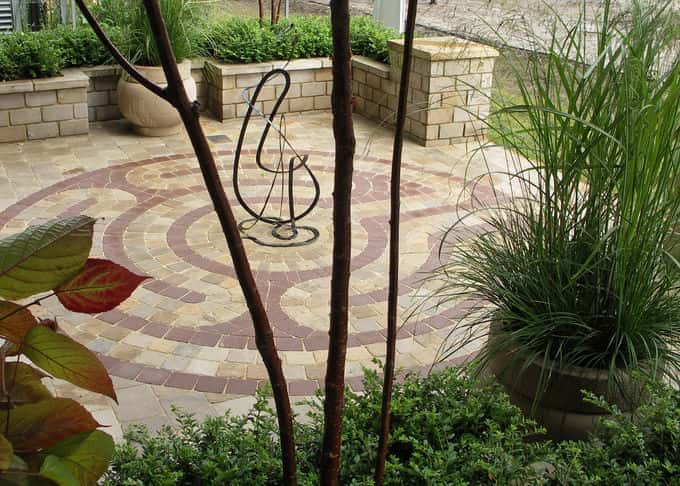 Elegant forms are combined and to great effect in the garden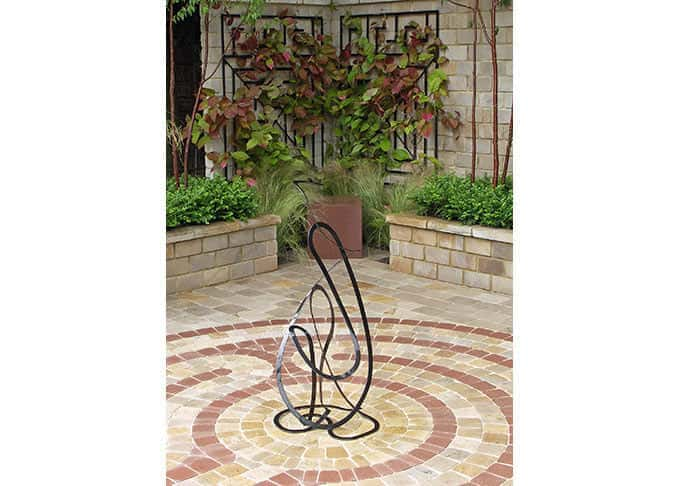 The paved labyrinth design is re-imagined as a 3-dimensional sculpture and also in the steel trellis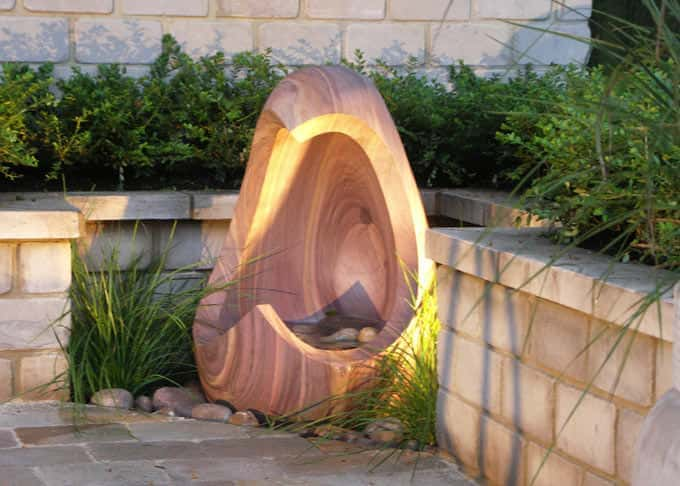 Water spills from an exquisite rainbow sandstone feature
Hampton Court Show Garden
Hampton Court
The intricate central labyrinth formed by bespoke natural stone paviors introduces the concept of the labyrinth as a tool for 'walking meditation' , the walkers' focus turning inwards with each turn until at the goal they are centred and may find calm, inspiration or healing.
The same labyrinth design is translated into three dimensions to create the central sculpture. A pair of steel trellis behind a stone cube seat also replicate the design.
This design and therapeutic concept would translate well into a small garden space. If you prefer more conventional forms of relaxation, a lounger and glass of wine or a good book would be perfect additions to the garden.
Silver Medal winning small garden at The Hampton Court Palace Flower Show 2007 - A courtyard style garden area to provide a restful space introducing the labyrinth form as a tool for walking meditation.
BOOK YOUR
FREE

INITIAL CONSULTATION NOW!