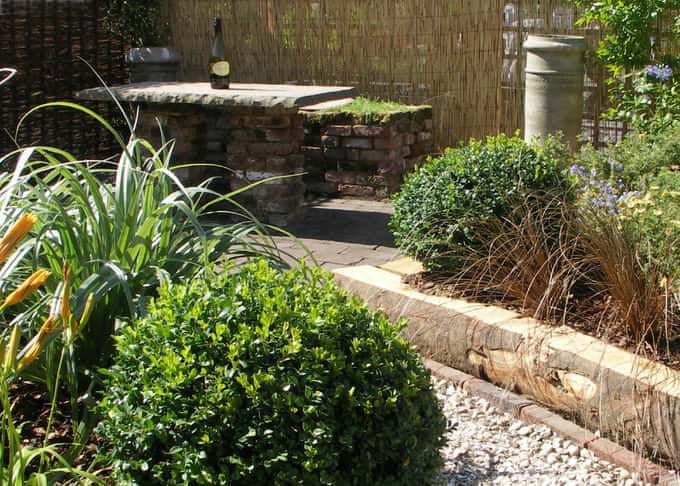 The eco friendly garden utilises reclaimed, recycled and natural materials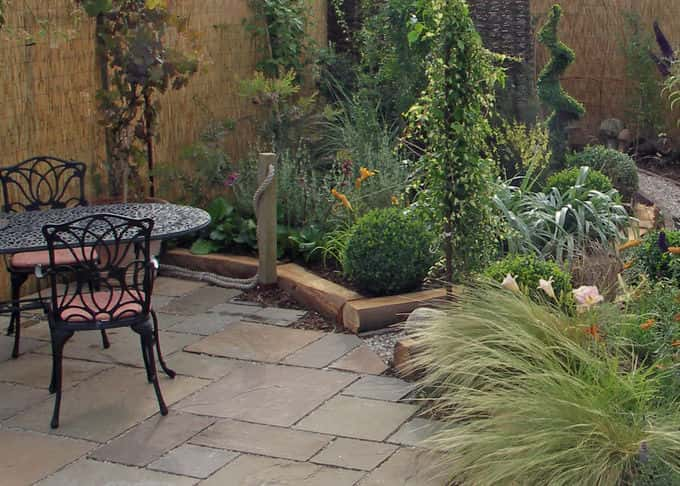 A path of recycled sea shells retained by local larch logs forms the garden path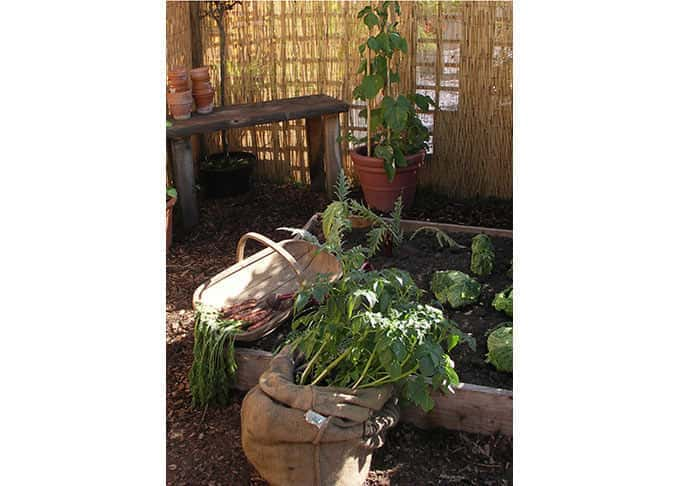 Demonstrating that healthy produce can be grown on the smallest scale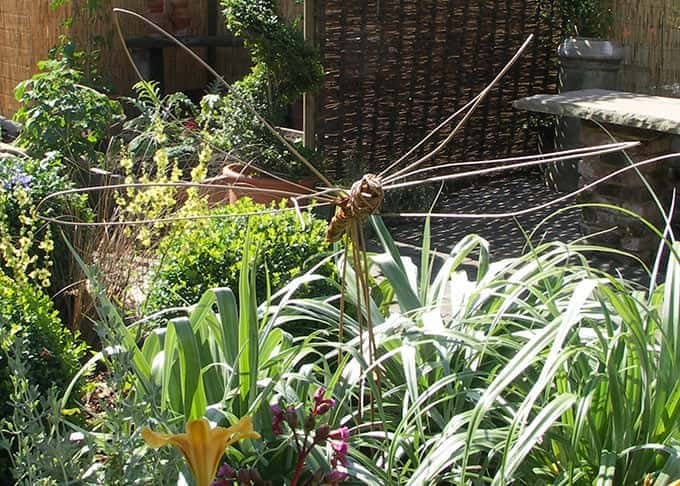 Some craftwork provides a bit of fun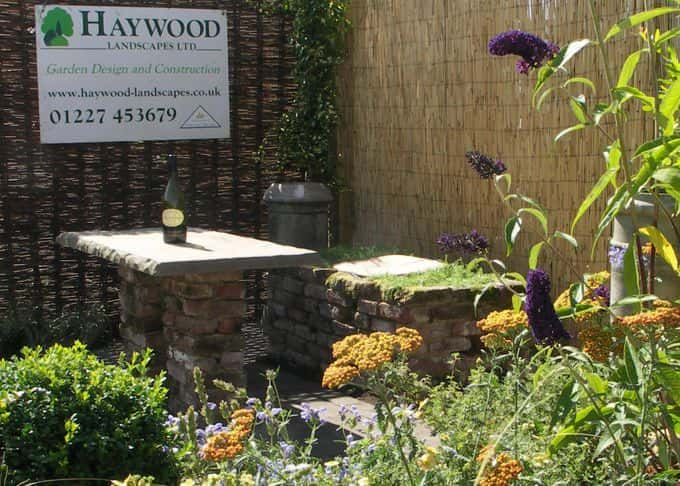 Wildlife is encouraged and the need for water reduced by careful plant selection
The Eco Friendly Garden
The Kent Show
This garden features a host of reclaimed, recycled, and natural elements, including a pergola fabricated from salvaged steel bars, a seashell path - a waste product from a Whitstable oyster farm, recycled paving, reclaimed bricks, and locally sourced larch logs. The planting scheme is designed around drought-tolerant plants and flowers that attract birds, bees, and other wildlife.
The eco-friendly garden shows how we can help you work with nature to improve rather than harm the environment whilst getting immense pleasure and reward from the results. Just imagine enjoying healthy vegetables fresh from your own garden or simply relaxing with a drink in a garden alive with birds and butterflies.
Gold Award at the 2006 Kent Show - An idyllic garden using reclaimed and natural materials and drought-tolerant plants.
BOOK YOUR
FREE

INITIAL CONSULTATION NOW!