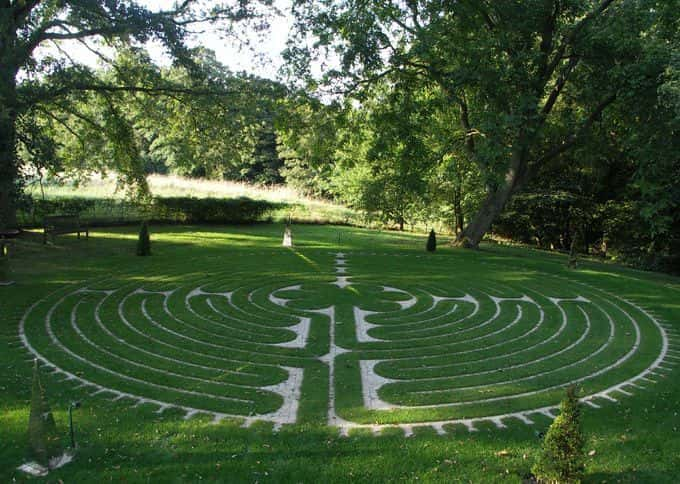 The medieval 'Chartres' labyrinth design rendered in turf and paviors nr. Bedford, England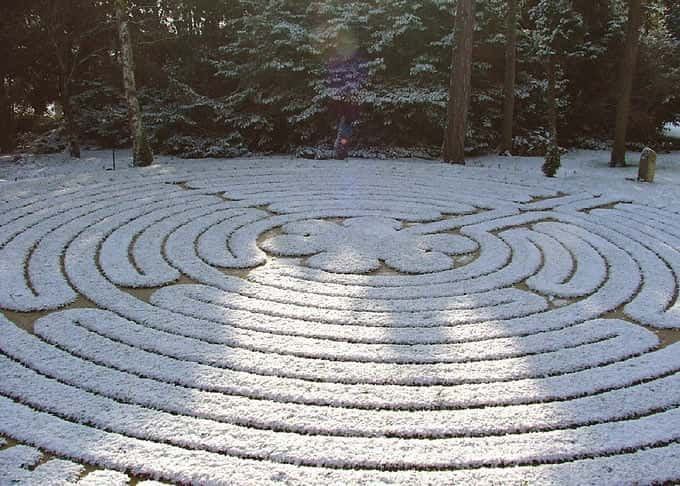 A dusting of snow picks out the labyrinth design to stunning effect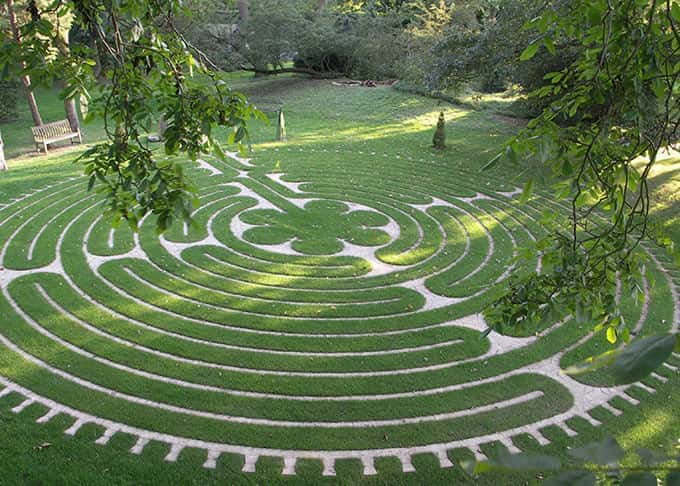 A birds-eye-view of the labyrinth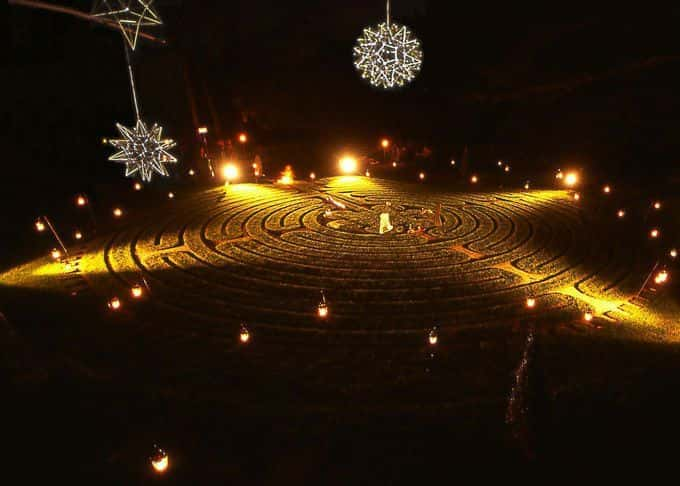 Permanent lighting is supplemented by tea lights at the labyrinth opening ceremony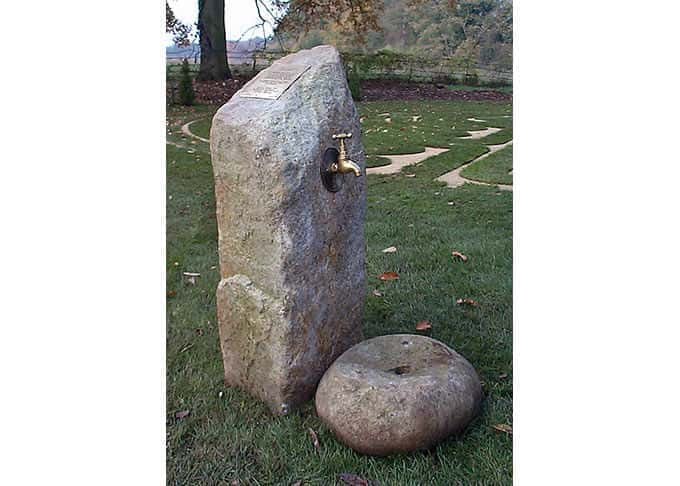 Labyrinth walkers may drink water energised by the sacred patterning of the labyrinth
The Tofte Labyrinth
Nr. Bedford
Buried beneath the grass paths, 600 metres of copper pipe carries water to the centre of the labyrinth before spiralling over a large quartz crystal. It then returns to a tap from which labyrinth walkers may drink the water energised by the sacred patterning of the labyrinth... An exquisitely detailed installation that would suit a larger garden or spiritual setting. (Design in collaboration with Jeff Saward of Labyrinthos).
Highly Commended in the 2007 Annual Awards of the Association of Professional Landscapers. - A rendering of the medieval pavement labyrinth in Chartres Cathedral, France.
BOOK YOUR
FREE

INITIAL CONSULTATION NOW!