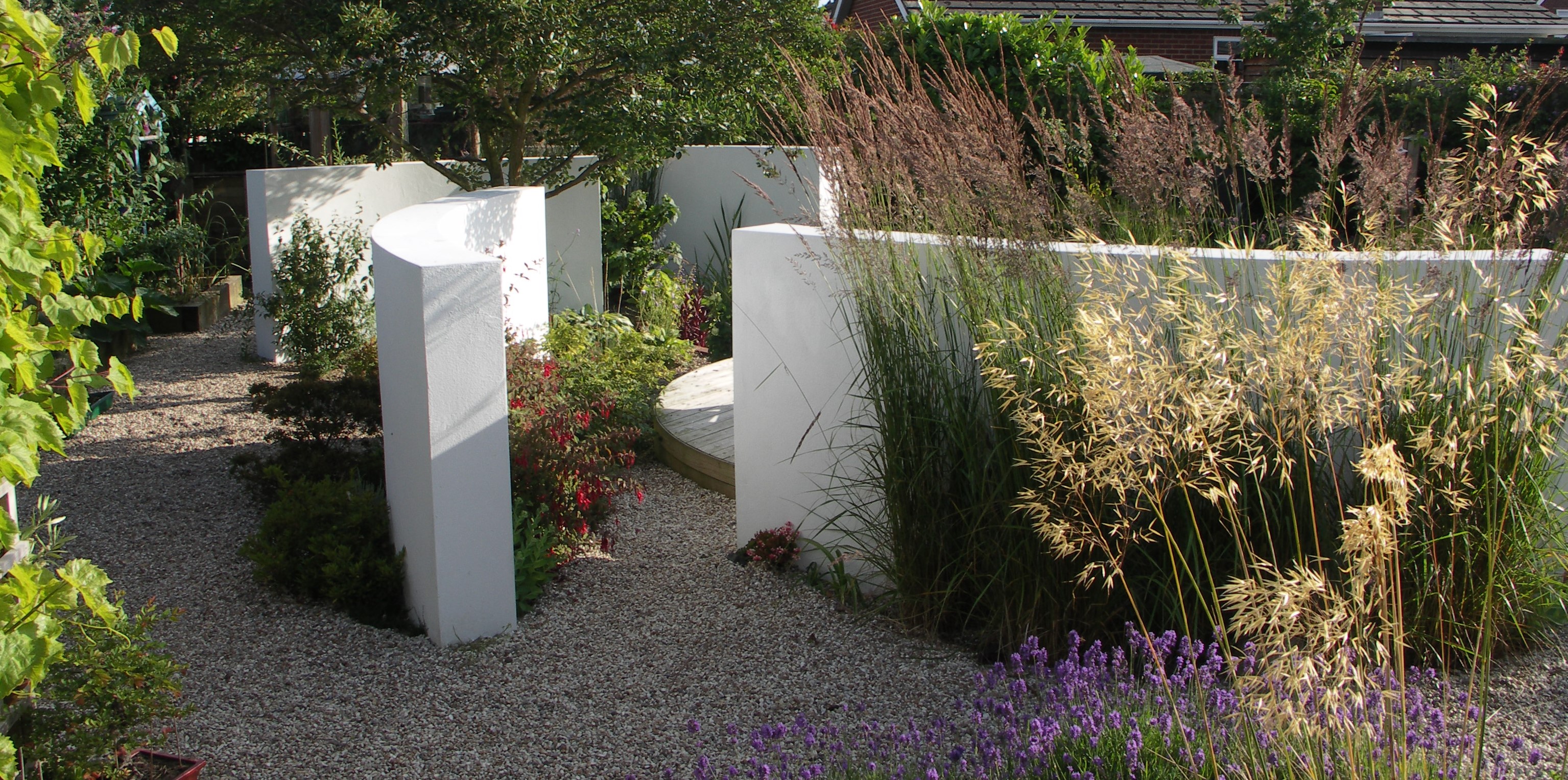 7 Questions To Ask Before Choosing a Garden Designer
30 March 2023
As a result of changing climate and lifestyles our gardens have become central to our home environment and for many, the working environment too. A good garden designer and landscaper will help you get the most out of your garden space and create something that is right for you. This is liable to involve a substantial investment and so it's important to get it right, but where to start?

Here are some things to consider that will get you on the path to your perfect garden.
1. Can I get a free garden design?
For a designer to visit you, take a brief, survey your garden and put together a design requires a significant amount of time. They will be employing years of experience, expertise and of course their creativity. What calibre of garden designer would give that away for free? To have your garden design made real you are going to make a substantial investment and you will want to spend that money to best effect. If the design is poor, the quality of your garden and the enjoyment you get from it will be disappointing.
2. But what if I already know what I want
That's great because that provides a good brief for your designer who will take those ingredients, mix them in the right proportions, maybe change one or two of them, add some more and bake you the most amazing garden 'cake'.
3. My needs are really simple I don't need a designer!
An experienced professional landscaper will be happy to give a little free informal guidance and a free quotation but usually only for straight forward 'garden feature' projects, and maybe whole gardens if the landscaping is very simple. However do consider that a designer may open your eyes to opportunities or ideas you haven't thought of.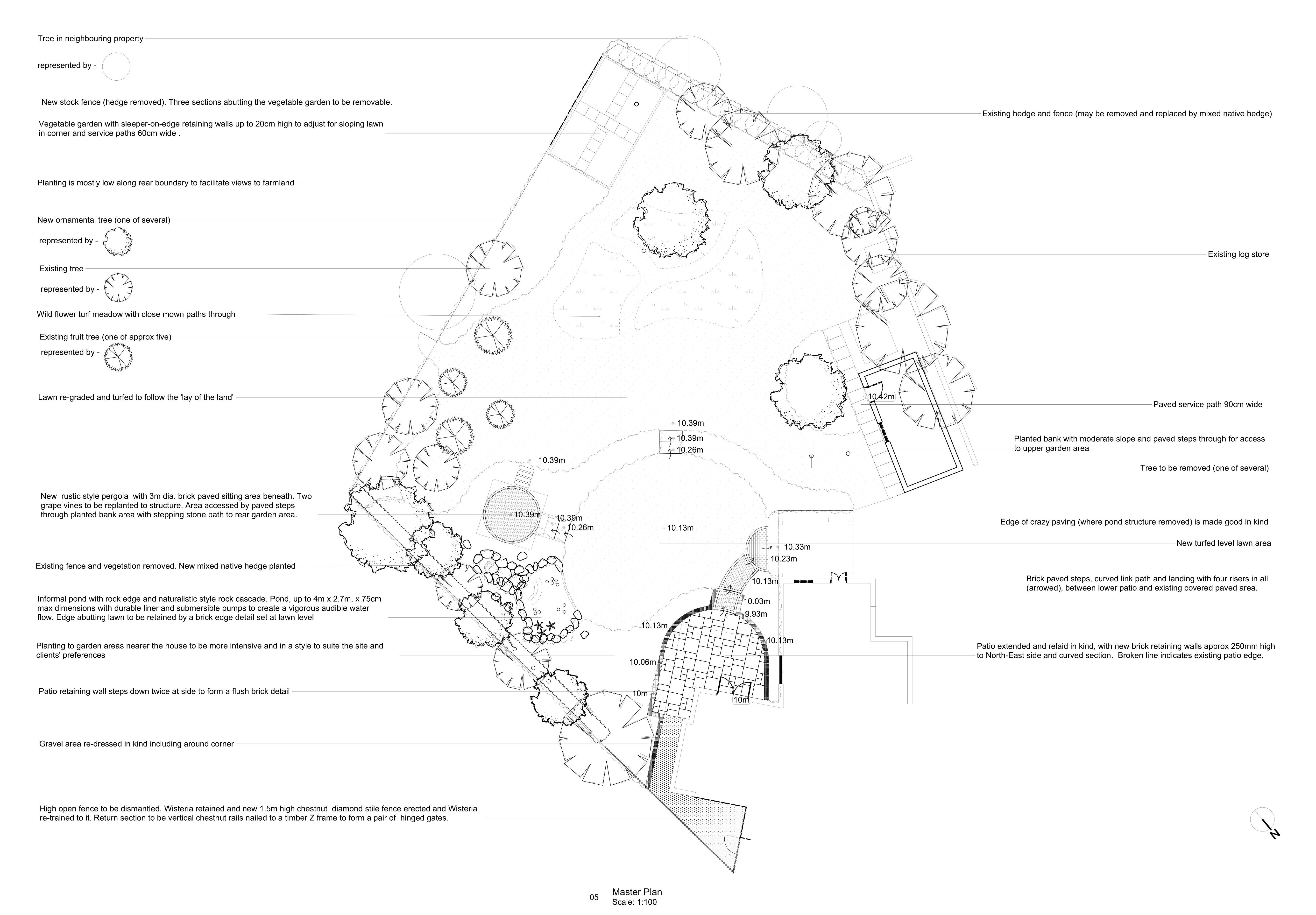 4. Is employing a garden designer expensive?
You will be engaging a professional with expertise and experience and a love of their craft all of which will show in what they produce for you. They will typically be spending 'days' of their time starting with the consultation followed by surveying your garden and then creating and presenting your design. As a percentage of your overall investment in the garden the cost is small and good design means that your landscaping budget will be used to best effect.
5. So how do I go about choosing a garden designer?
There are two main categories of professionals you might consider:
A Garden Designer (who doesn't offer a landscaping service)
A Design-and-Build Contractor
A Garden Designer (who doesn't offer a landscaping service) is a good choice for:
- Clients wanting an impartial professional to support and guide them through the process of selecting a contractor and overseeing the whole project on their behalf
- Self-build projects
- Very large projects
They will typically have formal garden design training and knowledge of both hard landscaping (the built elements) and soft landscaping (the living elements). They typically need to earn their living from their design fees and so charges will usually be higher than a design-and-build professional.
A good designer will have an idea of the costs of the actual landscaping and sufficient technical knowledge to specify the installation so that their design is 'buildable' and works on the ground. However because they don't build them themselves, this knowledge may not be as comprehensive as that of a design-and-build professional.
They will often want to create the 'richest' design they can for you using the choicest materials. This can give spectacular results but will be reflected in the cost of the garden.
Engaging a member of The Society of Garden Designers should give an assurance of quality but don't rely on a college qualification alone as the badge of a good designer. An inexperienced designer may not have a good grip of budgets or the technical aspects of the design.
Your designer may also recommend a contractor they have worked with successfully in the past to undertake your project. Such partnerships can marry the complimentary skills of each.
A Design-and-Build Contractor
A design-and-build contractor is a good choice for:
- Lower upfront design costs
- A balanced approach to design scope vs. budget
- An all-in service from design to completed garden build
A design-and-build professional will offer a complete service from design through to construction. You will deal with a single company which can make the process more streamlined and straight forward.
As well as being able to design they will understand the costs and technicalities of the 'build' which enables them to design well to a budget and create something that translates successfully from the 'drawing board' to the ground.
Fees will tend to be lower than design -only professionals as their primary income comes from building the garden and they are less likely to need to prepare technical presentation drawings for you. They will take care of that internally as part of specifying the construction. They will be motivated to create a viable design that they can then build for you. Because of this, some may prioritise simplicity and ease for themselves (as they have to build it) but a good provider will strive for design excellence too.
They may or may not have formal design training as an indicator of competence and you will be putting your new garden from conception to completion in their hands. It is important therefore to select a professional who can deliver both the design and the build to a high standard. Membership of landscape trade bodies such as The APL provide some assurance of professionalism. Review their design portfolios and testimonials to see if you like their design work.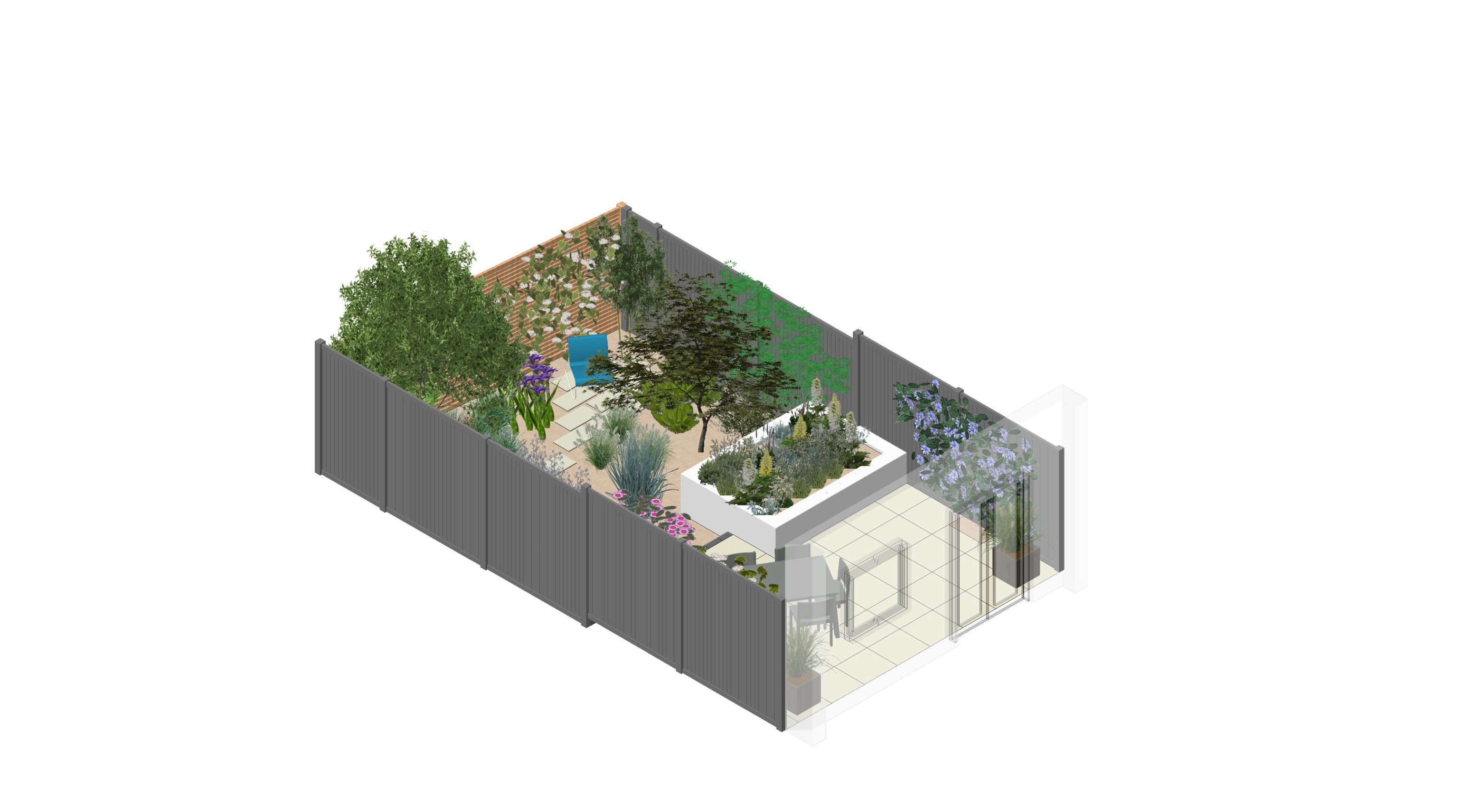 6. Where do I find my designer?
Decide what kind of design service best suits you, design only or design and build? Then look at websites. This will set out their approach, ethos and the scope of their services. The website will showcase examples of their past projects so you can see their work. Also seek out reviews or testimonials. First hand recommendations from friends, family or colleagues are great but may not be abundant. Written testimonials may be found on the designers' website or on Google reviews. Also check out their Facebook profiles, these may feature more informal 'fly-on-the-wall' information perhaps showing projects under construction with comments from clients and others.
Next arrange a visit from one or two that you feel may be right for you. Some will charge a modest fee for an initial consultation, others will do this without cost or obligation and only charge when you have commissioned them to prepare a design for you.
7. How Much Will It Cost?
Rates vary as widely as do garden types, sizes and complexities but you could expect a garden design-and-build contractor to charge from around £800 to £1200 for an outline plan for a small to medium size garden. Expect a Garden Design-Only professional to charge around twice as much as this and significantly more if it is necessary to prepare construction detail, setting-out drawings and planting plans. A design-and-build provider will usually deal with these internally and may factor planting plan design into the build cost.
Large plots, gardens with a lot of level change or design complexity will attract higher fees. Very large gardens for which an independent surveyor may be needed will add to the cost.
If you are interested in discussing a garden design with a professional Kent based design and build company, fill out our contact form here or call us on 01227 733447
If you're not quite ready, explore some of the gardens we've designed here