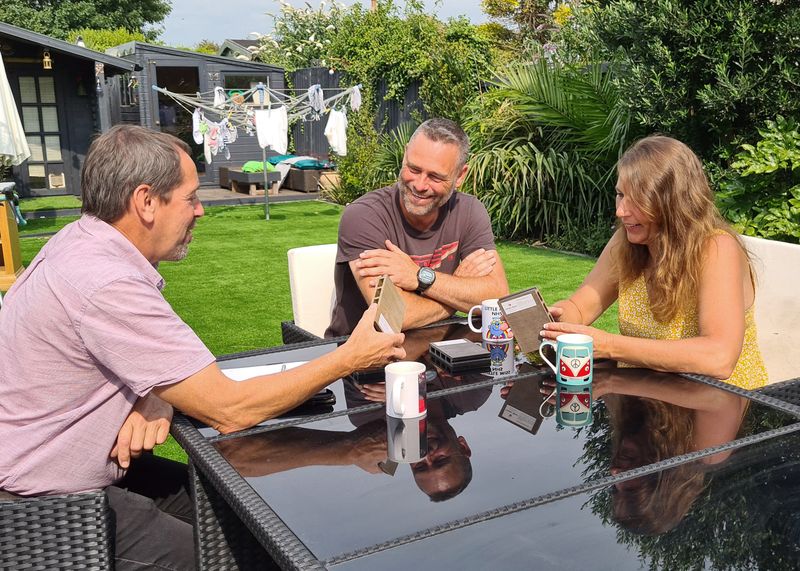 Creating the perfect garden: Your 6-point Design and Build Journey
24 August 2021
Creating the perfect garden: Your 6-point Design and Build Journey
Creating the perfect garden is a really exciting prospect, extending and maximising the potential of your outdoor space. But where should you start? Chances are you may have done a little research already. You may have a blank canvas and be open for suggestion and guidance.

Wherever you are in the decision-making process, you should take into account your garden's size and how far you want to commit your budget. Consider your ambitions and the feel, style and purpose of the garden you are aiming for. This is its "scope".
With this scope in your mind, it is time to talk "Design and Build" with a professional landscape company. At Haywood Landscapes, our walkthrough 6-point guide illustrates the full "vision-to-reality" garden design service you can expect from us. We are a family-run business with over 30 years experience, knowledge and a portfolio of beautiful gardens across Kent, Sussex and London.
1. GET IN TOUCH
Right from the first contact, we will listen as you outline the details and the scope of your perfect garden. In your mind's eye, you might already see it, so we'd like to explore that with you. Are there special elements you want to include in your full garden design-and-build? Think seating, play, plants, entertaining, water, screening...
2. YOUR IN-GARDEN CONSULTATION
Next, we'll discuss the style, form and feel you are looking to achieve. Formal or informal? Traditional or contemporary? Consider the end result - what your perfect garden means to you. If you are unsure, we will guide you, asking the right questions and translating this into a written brief. From this, we will advise the design fee and take your further instructions to proceed.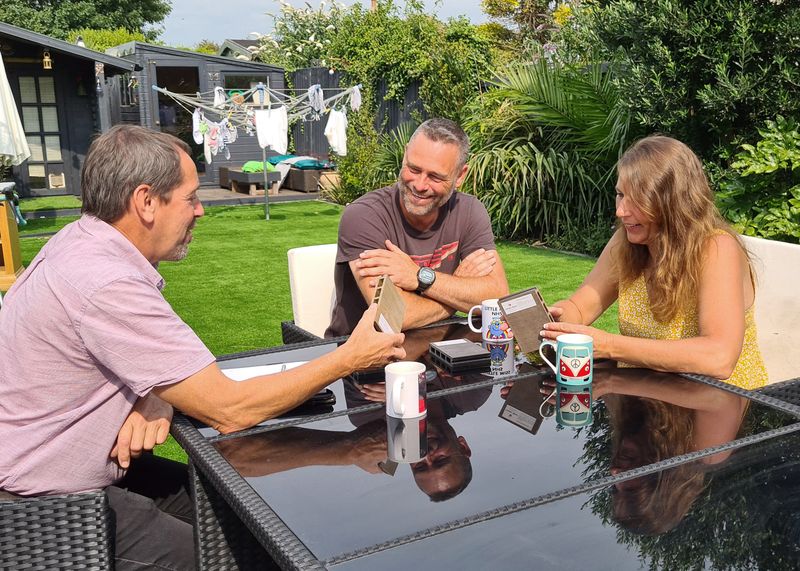 3. SURVEYING THE LAND
Drainage, structure, dimensions, soil - together we'll assess what you want to keep, what needs to go, which views to keep or screen. Break up the space or blend and flow, directing the eye, varying the textures.
Before we return to the studio to complete your garden design, we will have a really detailed insight into every element that affects the space, the views and the lay of the land.
4. INTRODUCING...YOUR GARDEN DESIGN
It should be pitch-perfect so if necessary, once you see the proposal, we can fine-tune your design. Then we can prepare a fully detailed quotation so you understand exactly what we will do and what you can expect from your investment.
With a small deposit, your order is confirmed. With schedules agreed, we can organise all we need to deliver your beautiful new garden.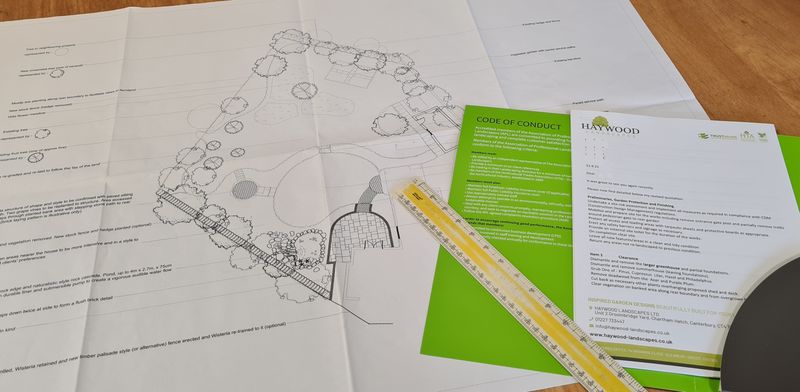 5. LET THE BUILD COMMENCE!
Building beautiful gardens across the South East, we understand completely the disruption this may cause. Taking great pride in what we do here at Haywood Landscapes, our team keep these disruptions minimal. Known for our professionalism and friendly approach to the build phase, we recognise our site is also your home.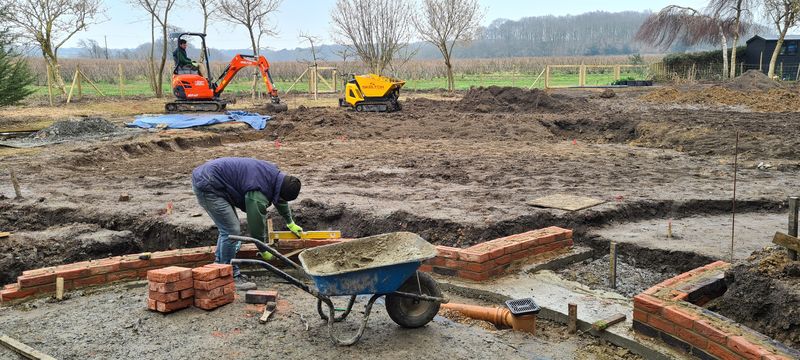 6. YOUR PERFECT GARDEN IS HERE...time to relax and enjoy your new outdoor living experience - the rest is down to you!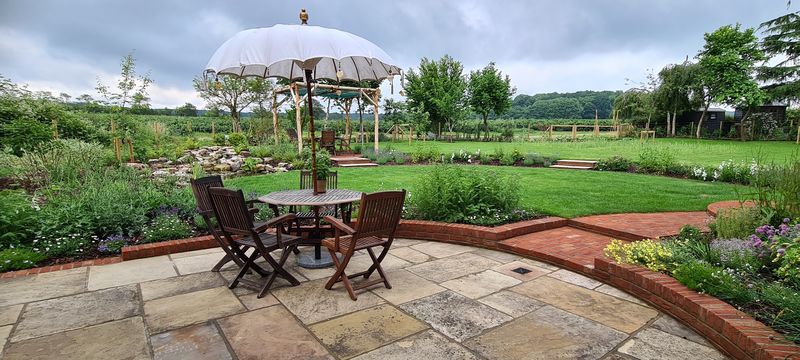 So, whether you're looking for a family garden, a striking country garden, a small front garden, an informal garden, a large garden or a more traditional garden with wildlife in mind, get in touch today. Discuss your garden design and build plans with the Haywood Landscapes team - endorsed for quality under the Trustmark scheme, members of the APL and HTA and Marshalls Registered accredited landscape contractors by clicking here or calling us on 01227 733447.