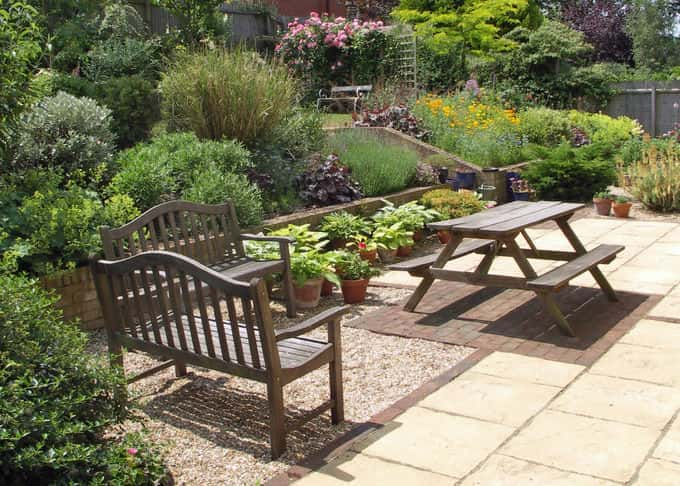 The garden after, screening plants have grown to create privacy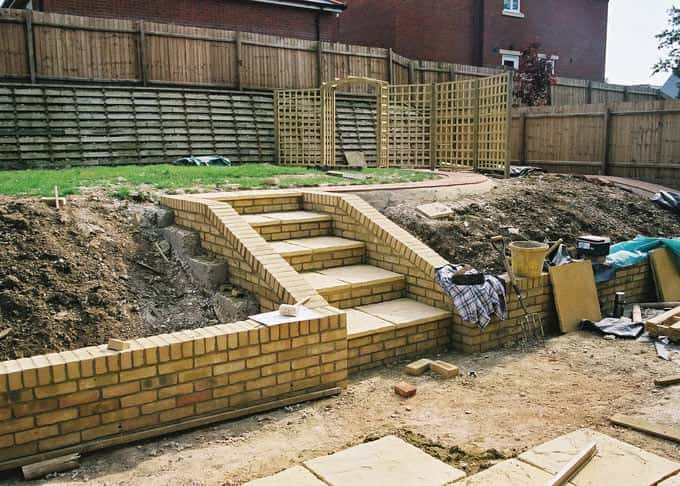 The garden under construction showing the need for screening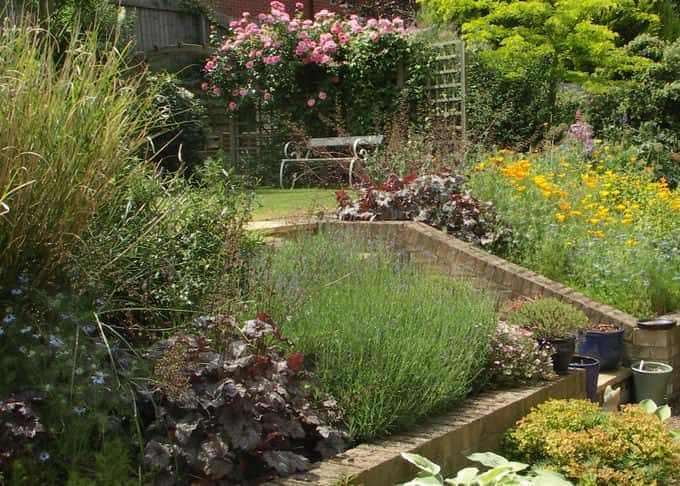 Steps lead to the upper garden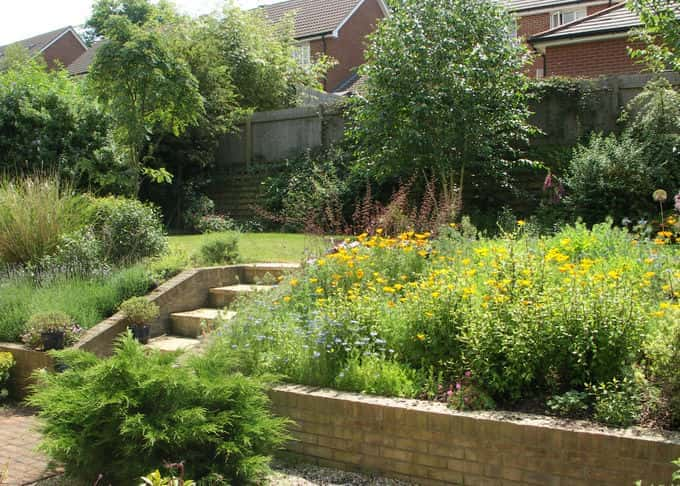 Trees break the roof line of neighbouring properties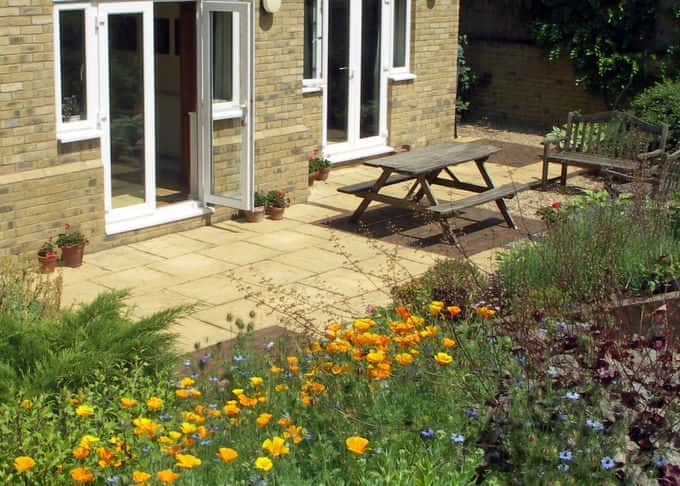 The patio nestles beneath a bank of shrubs and perennials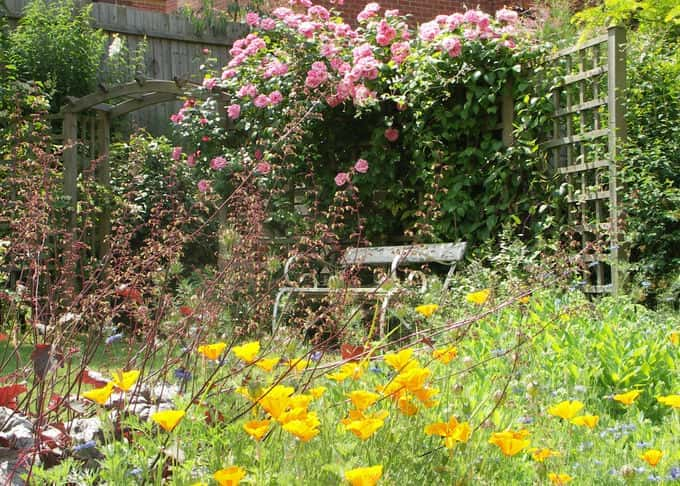 A sheltered spot beneath fragrant roses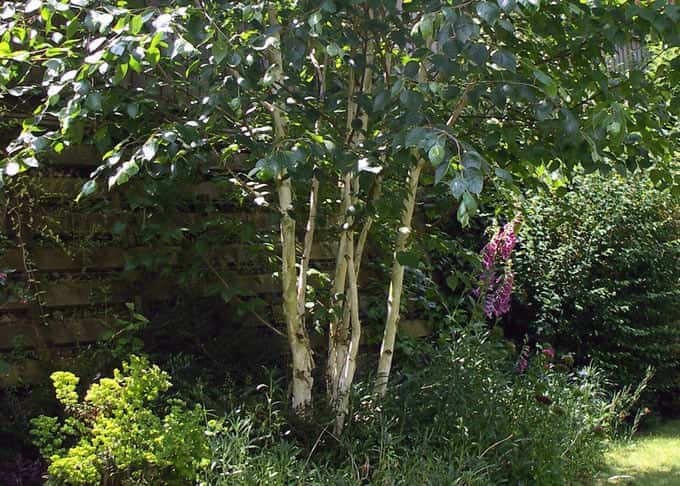 A striking multi stem Birch tree

An Overlooked Garden Transformed
With property on a large new-build development, our clients were blessed with a relatively large garden, but it was set on a hillside and had an awful outlook towards tall fences, timber retaining walls, and properties 'up-slope' looming over them. In addition, a substantial bank split the garden into two narrow strips. Set on the chalk downs near Canterbury, planting was a concern for our clients and had to be selected with care to suit the soil type.
We relish a challenging project like this as it allows us the opportunity to apply our years of experience and knowledge to transform a once undesirable garden into something our customers can enjoy and treasure for years.
Working out of the patio doors we laid out interlocking square and rectangular panels of red brick and buff paving and echoed this in the design of raised herb beds. These strong forms were designed to arrest the eye and visually break up the thin strip of the garden between the house and the bank.
We reduced the severity of the bank with a low wall and opened it up with a set of wide steps. These provided a functional and visual link between the two levels.
A shed, greenhouse and compost area were concealed behind a trellis screen and arch with access from a sloping path to the rear. From the top of the steps a path curved to a garden bench and on to the arch. The bench looks out across the upper lawn area which we shaped to give more pleasing proportions to the space and provide room for shrubs, climbers and screening trees including an attractive multi-stem ornamental birch tree (Betula Tristis Jacquemontii). As the images show these soften and screen the ugly boundaries and overlooking properties and provide the privacy and beauty our clients wanted from their garden. Providing our customers with fantastic spaces such as this is what makes our work so satisfying.
BOOK YOUR
FREE

INITIAL CONSULTATION NOW!